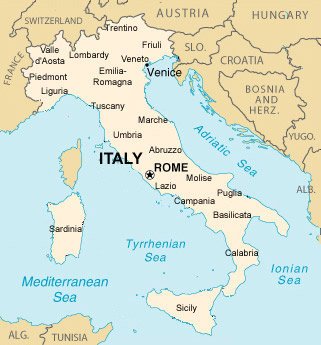 The Watchers – From 07/22/20
In Sardegna le cavallette sono di nuovo una piaga

–

AGI Agenzia Itali

a –                

From July 16, 2020        
"In Sardinia the grasshoppers are again a scourge"

(Computer translated)
© M.Ciftici/ Anadolu Agency/via Afp
This is my 11th post about the ongoing Locust Plague going on in the World today and today the Locust Plague has a good chance of reaching mainland Europe. This makes 4 (four) Locust Plagues in theWorld as of right now.
Africa – Middle East – Central Asia – China (?) – Desert Locust

China – Yellow Ridge Bamboo Locust

South America – Latin America – North America (?) – Schistocerca Cancellata

Europe – Sardinia (as of this date) – Desert Locust from #1
Update – South America (#3)
The Big Wobble

: A new locust swarm arrives in Argentina from Paraguay, swarms moving north into Brazil: Meanwhile risk of swarm migration from the Horn of Africa prevails: China is the latest country infected. –

posted 07/22/20
Update – China (#2) 
Agriculture Ministry dispatches team to control locust plague in Yunnan –

Chinadaily.com.cn

–

posted 07/20/20
These Locust Plagues, along with the Wuhan/Covid-19/SARS-Cov-2 pandemic effects, are drastically reducing food stuffs worldwide and will lead to famines in the not-to-distant future. I don't think there is any question that it will happen.
The Problem? Money! Money that would have been spent to control the Locust Plagues, some of which are almost a yearly occurance, has had to go in fighting Wuhan/Covid-19/SARS-Cov-2. Even "First" World countries are having major economic problems right now due to the Wuhan/Covid-19/SARS-Cov-2 pandemic so just think of what "Third" World countries are facing now.
While not a fan of the United Nations, World Health Organization and so on,  they are predicting the upcoming global food issues and I agree with them that it is not going to be nice.
UN warns 'food systems are failing' amid coronavirus pandemic |

Fox News

–

posted 06/10/20
Global hunger increasing even before pandemic, UN warns, putting Zero Hunger 2030 target in doubt |

The Independent

–

posted 07/13/20
UN report sends 'sobering message' of deeply entrenched hunger globally | |
UN News

–

posted 07/13/20

In other words – it will take the World several years to get over 2020 – if ever – and that's only if there isn't another pandemic or major war on top of Wuhan/Covid-19/SARS-Cov-2 and the ongoing Locust Plagues.

Pages:

Food Insecurity – Locust Plague